Try volleyball playbook 011 for free.
Now with free play viewer for your iphone/ipad (iOS) and android based phones/tablets.
Information about upgrading from version 009-010 to 011 can be found on the
upgrade page
.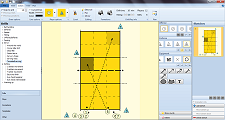 Don't forget to checkout the new
screenshots
and the
feature matrix
.
You can also
download
the plays and view them in the volleyball playbook program. Or
view
them on this site.