Basketball playview for android allows you to view play and plan list files created with the basketball playbook program from jes-soft.
Download link:
Download basketball playview
for android on the play store.
Features:
It's free and can be freely distributed.
View play and play list files created with basketball playbook version 010 or higher.
Runs on android phones and tablets.

Requirements:
Operating Systems: Android 4.03 and higher
CPU: ARMV7 with NEON instructions.

Manual:
There is a "How to video" available on YouTube

Using Google Drive
First you have to download and install Google Drive for Windows.
After the installation check that Google Drive activated:
• Check if the Google Drive is visible in File Explorer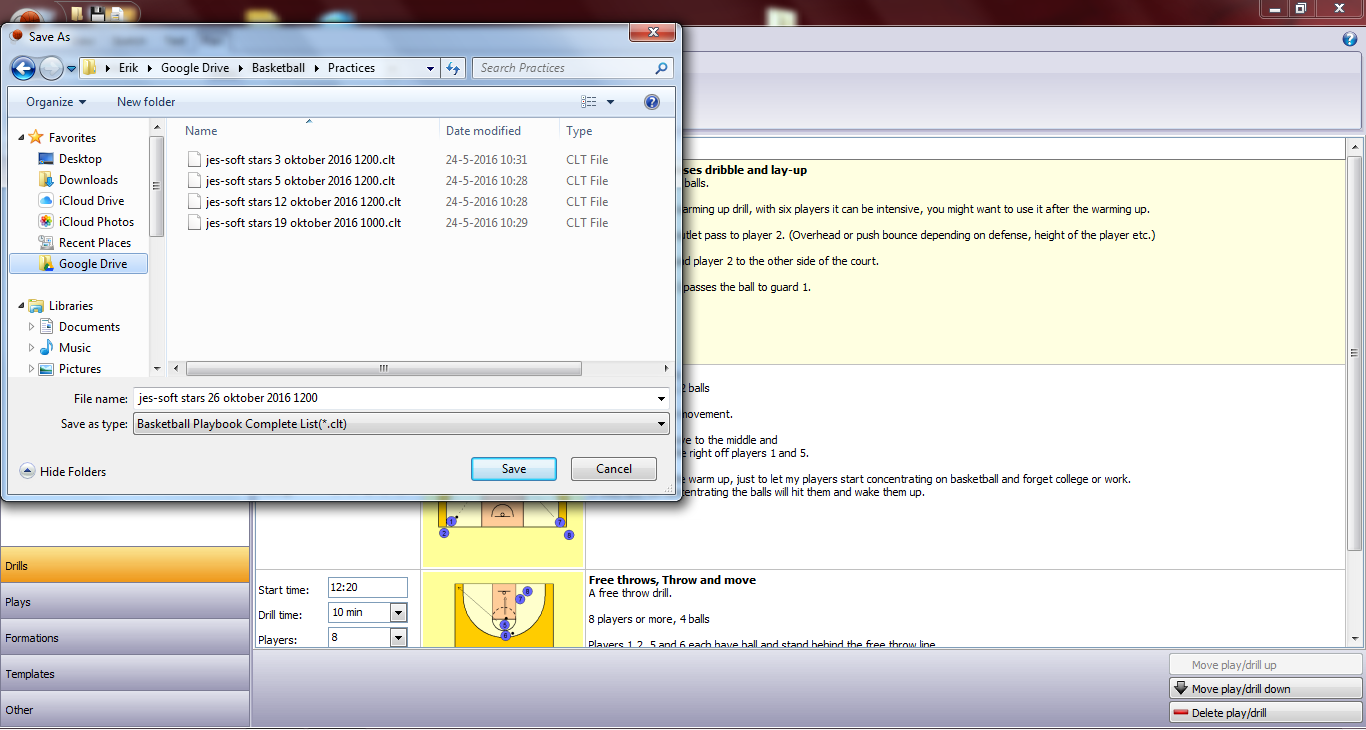 On your computer create a play or practice plan in your Playbook program and choose:
• Save icon
• Select Google Drive and press Save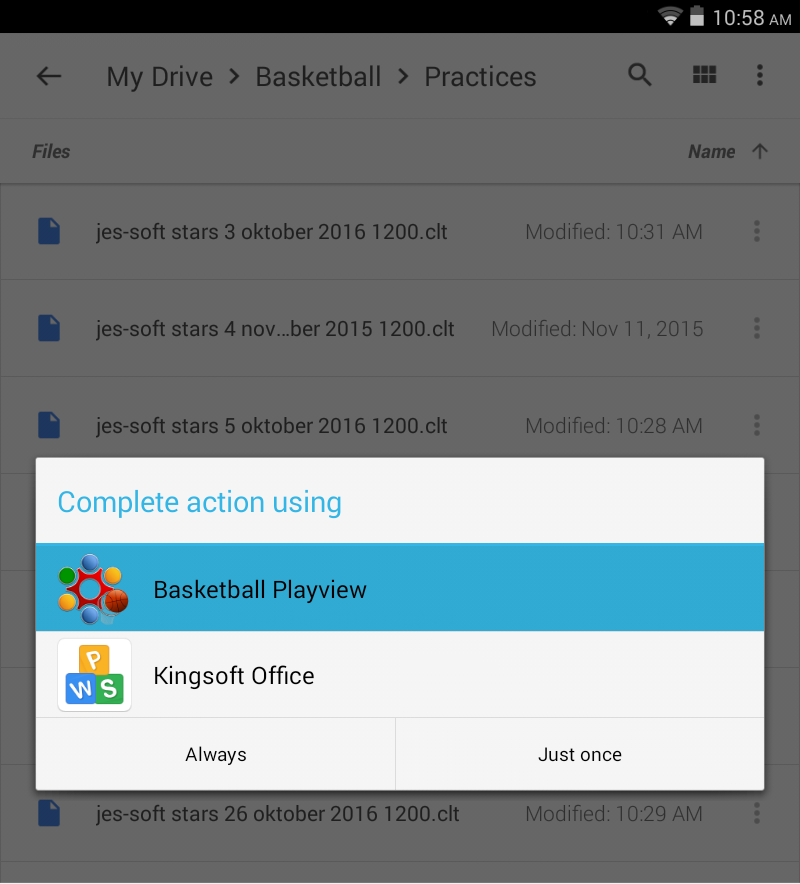 On your android tablet/phone
Check if Google Drive is installed.
• Open your Google Drive app
• Tab the practice plan or play to open.


Screenshots:
A number of screenshots, please note that the app might look different on your tablet/phone;